When you mention the word team building around the office what springs to mind? embarrassing role play? embarrassing games? awkwardness?
Well everyone will have there own image of team building in their heads, often negative this stigma is often hard to break.
Despite the pessimism the right team building event can improve trust between colleagues, encourage communication, help ease conflict and as a result provide more engaged employees that are more in line with the company culture and thus boosting the bottom line.
In the post covid-19 world its likely that many companies will make the decision to continue with a large part of their workforce working from home. In this environment employees will have less chance to become engaged employees that are more in line with the company culture.
Those companies that have employees based around the country or even the globe now benefit from an array of fantastic remote team building experiences available as a result of the Covid-19 pandemic.
At Team Building Experiences we specialise in delivering and organising team building events, entertainment and experiences so of course we would say this, however let me break down why team building events are one of the most important investments that you will make and why you should be making the investment.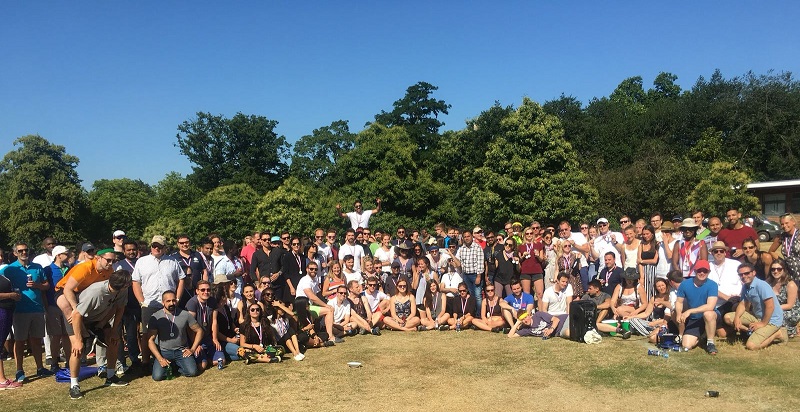 THE EVIDENCE
Studies show that the number one thing employees love about their jobs is their fellow employees. That doesn't mean you can assemble ten random people into an office and expect them to get along overnight.
It takes time to develop strong team bonds. To do so you will need to set aside resources and time specifically to help employees get to know each other better.
TRUST
A productive team will often have a team of employees that trust each other, the more they trust the stronger and more productive the team will become.
When employees trust each other, they have each other's backs so that when an employee is behind one week and asks a colleague to help out with their workload, it's much easier to say yes when the second worker knows their colleague will return the favour further down the road.
Research has suggested that taking part in social games, such as an Escape Room, results in increasing team trust better than engaging in traditional team building exercises.
"Interpersonal trust is one of the key components of efficient teamwork. Research suggests two main approaches for trust formation: personal information exchange (e.g., social icebreakers), and creating a context of risk and interdependence (e.g., trust falls). However, because these strategies are difficult to implement in an online setting, trust is more difficult to achieve and preserve in distributed teams. Games are an optimal environment for trust formation because they can simulate both risk and interdependence" – further readying available here.

ENCOURAGE COMMUNICATION
Team Building Activities like Old School Sports Day and Archery Combat involve working in small teams. Working in small teams in a competitive but fun environment is useful for building relationships and improving communication in new teams, and for solving communication issues within existing teams.
The majority of our clients state encouraging communication as the main requirement in booking a team building event. This is because communication is an integral part of sales, client relationships, team development, company culture, employee engagement and innovative thought.
Richard Branson has recently quoted Brian Tracy's quote – "Communication is a skill that you can learn. It's like riding a bicycle or typing. If you're willing to work at it, you can rapidly improve the quality of every part of your life."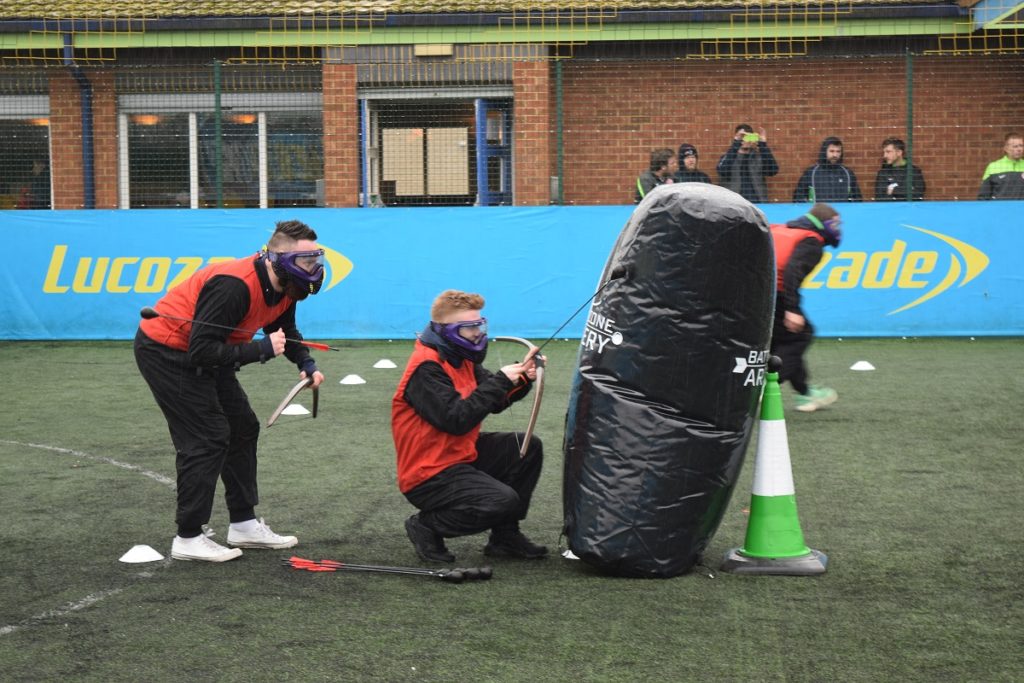 EASE CONFLICT
Conflict in the workplace occurs in a number of ways it can be between two employees, among entire teams or between managers and the team members they manage.
An effective team building event that encourages communication on a an event outside of the workplace can have a big impact on resolving historical conflicts.
ENGAGED EMPLOYEES
Team building events and experiences are one of the most effective ways to make your team feel connected by providing a fun and collaborative environment that is away from the normal working day.
COMPANY CULTURE AND BOTTOM LINE

One proven way to develop company culture is to hold fun events and experiences like summer parties or Christmas parties. Developing this company culture is an integral part of business. It can affect nearly every part of your company from recruiting top talent to improving employee satisfaction, it's the backbone of a happy workforce.
Without a positive corporate culture, many employees will struggle to find value in their work, and this leads to a variety of negative consequences for your bottom line.
One of the easiest ways to increase camaraderie is by arranging trust activities on a regular basis. Depending on the size of your company, it might be something you want to do once every quarter or six months.
The most successful and memorable team building events are ones that don't feel like a day at the office. 
We at Team Building Experiences have found that the best results come from teams spending time together, sharing an experience or working towards a common goal that allows camaraderie to happen more organically and far more effectively.
How do you know you've gotten team building right? If there was laughter, a sense of excitement and accomplishment, and maybe a few moments shared between colleagues on WhatsApp or Social Media, you're definitely on the right track!